Today was overcast, rainy and just plain grey. Though it was great lighting for the casual outdoor portraits I was asked to take today, it was not inspiring for my 365 project. After shooting some everyday items in a very bland manner, I found myself seeking out the basics in my compositions: shapes and textures. The photo I chose for the final is a paper towel dispenser. The contrast of the rigid metal dispenser with the crinkled half-cocked paper towel gave me some interest, but the three different textures is what I enjoy most from this photo.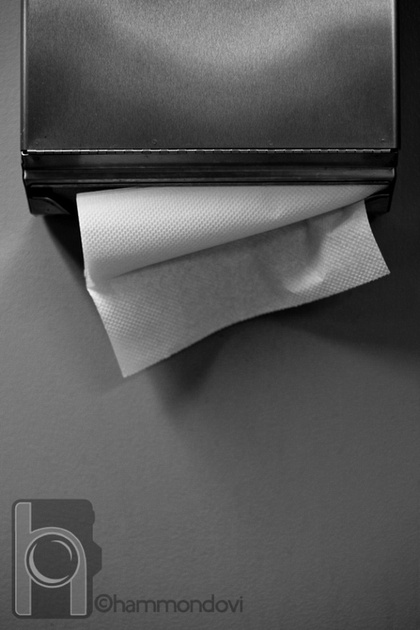 After cutting my favorite 8 photos down to 4 I finally chose the above photo. The remaining three contenders are below.

Postings like this will not be an everyday occurrence, but I wanted to share these with you. The tricycle is one I am also very happy with, however, I have a shoot this week utilizing a different tricycle with more intentionality. I hope to share that on the 365 project and on iStock once it is finished.