London + Saturday + dawn = empty scenics.
When my wife first moved to London, she set up a time and place to meet her friend who had been living there for a while. The place they chose to meet? Piccadilly Circus. If you have ever been to London and visited this popular spot, then you probably understand why I chuckled at their choice of meeting spot.

This photo shows what the area looks like on a typical day.

I wanted to photograph this very popular spot for my stock photo library. Since I wasn't going to get model releases for all of the strangers nor property releases from all of the advertisers in this area, I had to get creative. It's easy enough to just photograph the tops of statues and buildings, but I wanted more.

So, I posed a question. Saturday morning at dawn, how many business people and tourists would actually be up and occupying this large square?

Almost none, it turns out. All I had to do was find a good angle where there would be few or no logos to have to clone out in Photoshop and Bob's your uncle!
That wasn't so easy a task either. There are businesses throughout Piccadilly Circus vying for your attention and your custom. The angle I chose gave me good light and a relatively low amount of logos. Then, the buses started to drive through. That was just what I needed to block out most of the logos! This is the result.

The blurred buses, also loaded with advertisements, covered up the Virgin Megastore logos. I was left with just a handful of banners all smallish in the background.
With this new-to-me revelation, I continued to find crowded areas to photograph at dawn around London. One of the locations, also commonly crowded with people and cars, is Buckingham Palace.
So, one Saturday morning I took off on the Tube, which started much too late for a dawn arrival, and made my way to the Palace. When I arrived, there was not a tourist nor a businessman in sight. There were, however, many police setting up barriers and walking the area. It seems I had arrived on the day of the Trooping of the Colour. Fortuitous, for sure. There went my plans to capture the grounds completely empty, though.

Seeing the number of police, I stepped up to one and asked what was happening. The polite bobby let me know about the day's events and what they were all about. So, I surveyed the area and planted myself in a very good spot for photographing. I called Martina to come join me and we got to see the whole parade, plus...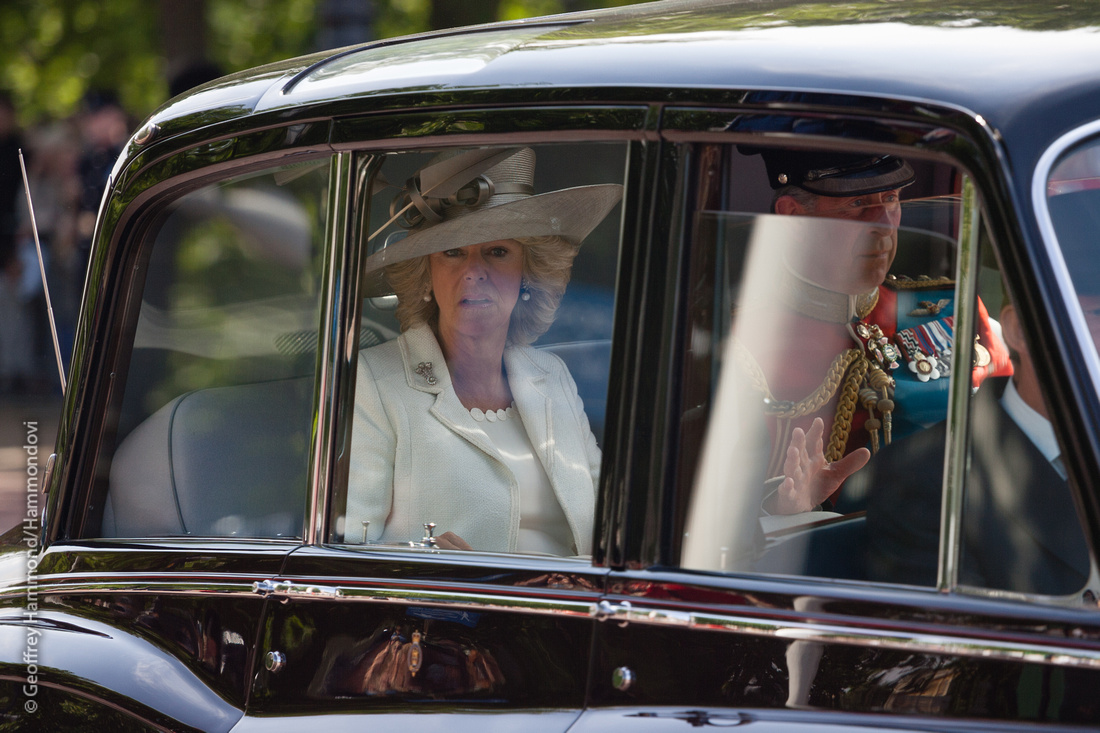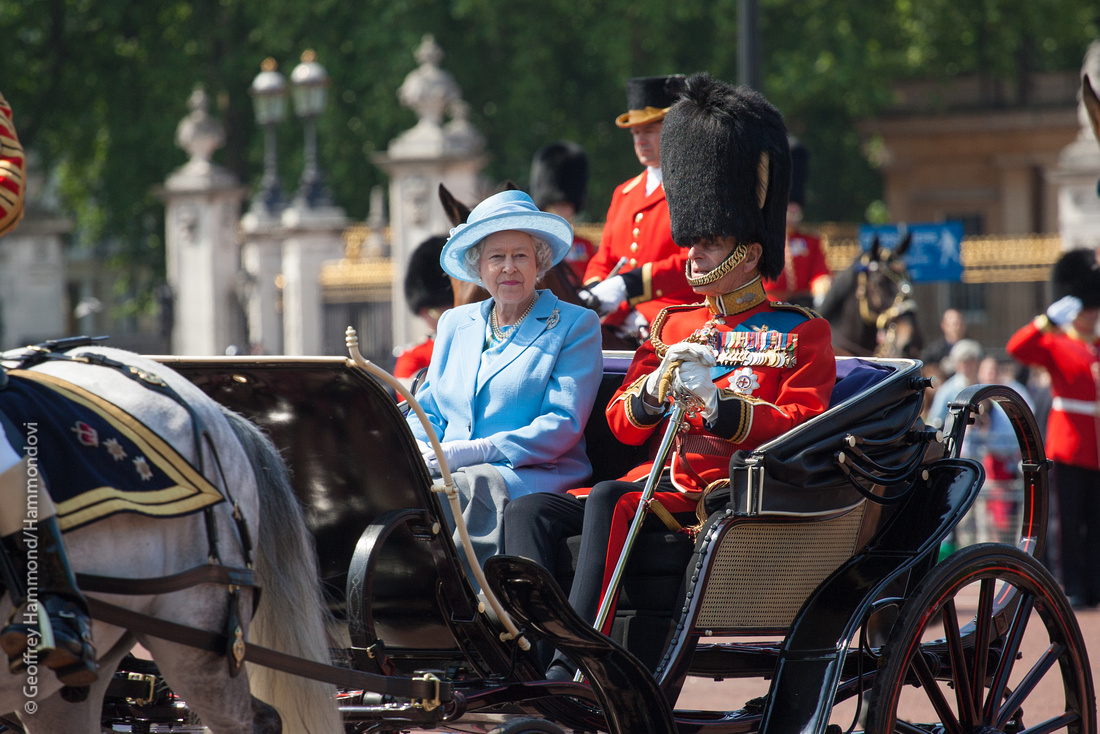 I gave the Queen my regrets about our upcoming tea plans and said we would try again once she retired and had more time on her hands.
So, my advice to you when photographing a large city like London is to get up and into the city by dawn on a Saturday or Sunday to capture it in ways most people don't or won't. Not only will you likely catch the streets devoid of businesspeople and tourists, but you might also catch something much more unexpected.