It's hot in Texas! So hot that people come up with creative ways to cool down.
On Saturday, 2 July 2011, people finally gave in to the heat and a gun fight erupted on 6th Street in downtown Austin. A water gun fight!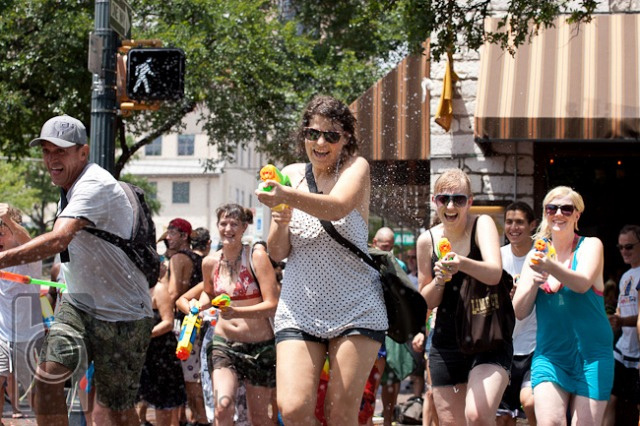 It was an all out battle of the territories. Territories determined by street corners and red lights. And when the little man turned green, it was WAR!


All ages were affected by this outburst. Not a soul remained dry… not even the photographer.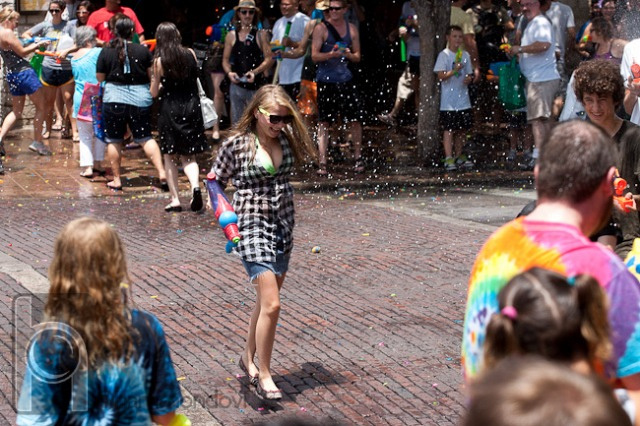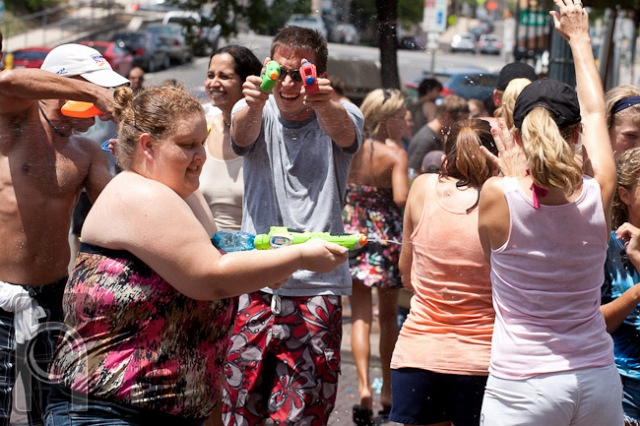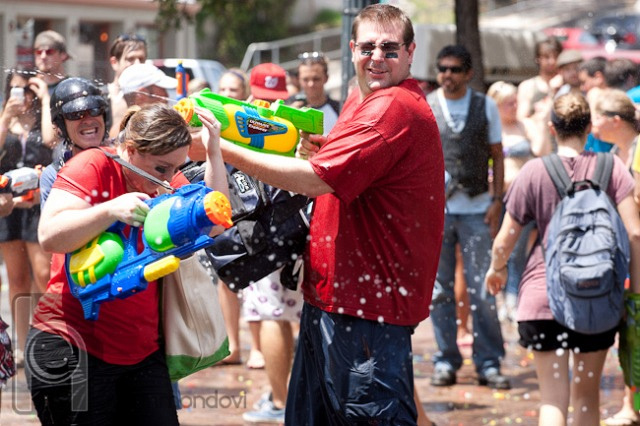 This is America, home of the brave. Today we celebrate those brave men and women who endured 100°+ weather to exercise their right to cool down in the most aggressive of fashions. Yes, even those who cowered at the mere thought of water in their eyes or taunted the brave behind fire truck windows.


This 4th of July, raise your water pistol in honor of Austin and America… both that start with the letter "A."