Continuing from the Mystics weekend shoot:
The Key procured by the Warlock last battle is wanted throughout the land.
Sirens at the shore call out for the one who holds the Key.

Even the Warlock does not resist their song as he follows into their trap.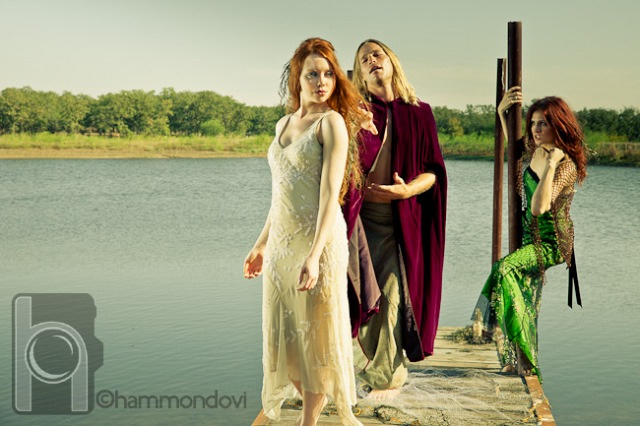 Having defeated the Warlock, the Sirens sing their victory at the shore.

Hair and Makeup Credit for the Sirens – Jennifer and Kayla
Makeup: Brian Emanuel
Hair: Stephanie Marks, Asst. Hair: Lacy Pollock, both from Pinup Salon Austin
Garlands and Seaweed provided by Flower Child Design